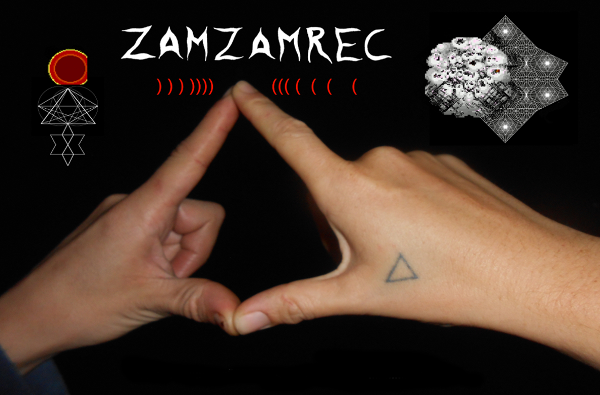 __________________p r e s e n t s____________________

))) 5 YEARS (((
ANNIVERSARY OF THE L/\BEL
▲
___MONSTRE__COMPILATION___
***************************************************************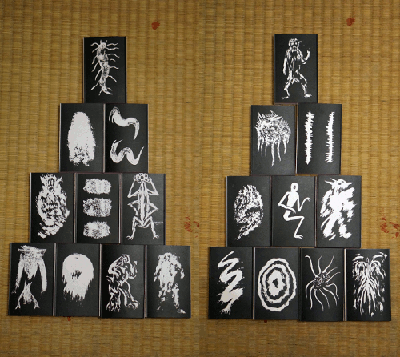 Z/\MZ/\MREC__MONSTRE__COMPILATION

2016__5YEARS__YEAH__YO


FACE /\

Anthroprophh - I LOVE YOU SO MUCH
Střed Světa -pojmenovávání během přemísťování
Microdeform - Unhallowed Descent
Black Tempest - OccultMudra
DJS$hluchT - searchfilter
Negra Branca - ENREDE
Holy Hole - Bosco (live)
Wizard Of - Crust Punk
Johnny Haway - lullaby
Urthsla - Skycramp
MW - HOW TO BE ULTRA SPIRITUAL
Weak Flesh - "ALIVE" IN THE ALL AMERICAN VALLEY
Donald Suck - trip musical complex


FACE /\ /\

Cementimental - absolute appearance of the possibly alarming amplitude altar in the solar system
AYN SOF - GONG GALLERY (M)
Ocean Floor - sleeping stones
Jentle Ben - sticktoyourdreams
Henry Collins - That rich aroma of pencils
Deej Dhariwal - CHASING THE SUN (live)
Nundata - elevator music 2
Malcom Julian Swan - A Failer To Inspire Revolt
Robin Foster - Atychiphobia part one
TWIN - Draven
AHRKH - SEVEN STEPS TO THE SUN
zOH/astre - MVTMJSUNP

C110
101 copies
zamzamrec045

/\RT </> Thomas Perrodin

...v...

<< www.zamzamrec.org/REC >>
<<www.zamzamrec.bandcamp.com >>

*****************************************************************
▲▲
___MONSTRE__TOUR___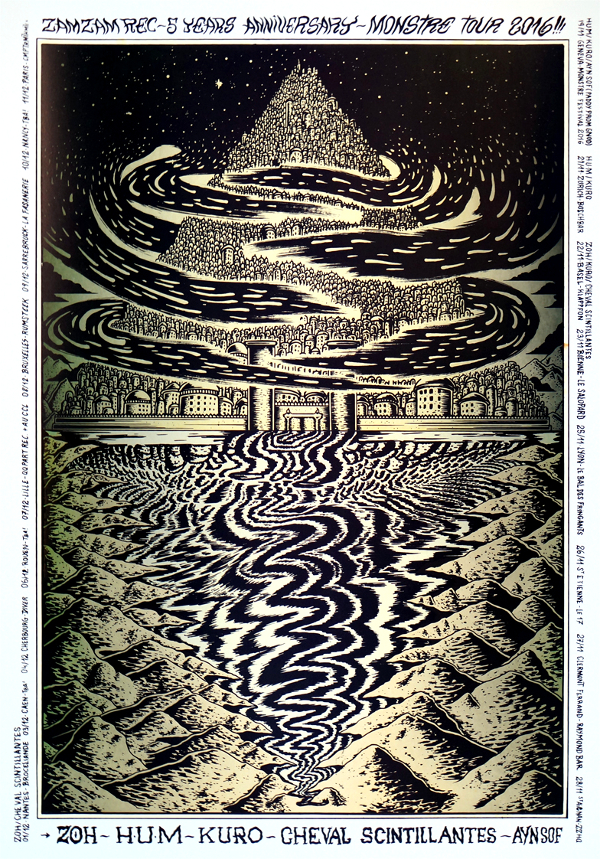 Monstre_Tour_Poster by Thomas Perrodin
______W//______


zOH/
http://www.zamzamrec.org/ZOHASTRE.html

H.U.M.
http://www.zamzamrec.org/HUM.html

KURO
https://kuro.bandcamp.com/album/s-t

AYN SOF
http://ingnodwetrust.tumblr.com/
Cheval Scintillantes
http://www.zamzamrec.org/ChevalScintillantes.html

<v>
<v>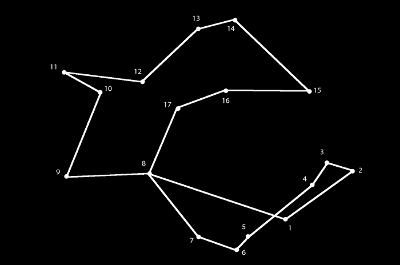 ______V______


__1__

w // H.U.M & AYN SOF & KURO
18/11__Geneva, Monstre Festival
19/11__Geneva, Monstre Festival
20/11__ Geneva, Monstre Festival
http://www.lemonstre.ch/agenda.html
__2__

w // H.U.M. & KURO
21/11__Zurich, Boschbar
http://www.strandbaer.ch/bosch/cgi-bin/bosch.pl?m=Programm
__3__

w // zOH/ & KURO & Cheval Scintillantes
22/11__Basel, Klappfon at Flatterschafft
http://www.klappfon.info/
__4__

23/11__Bienne, sacred hood at Le Salopard
http://www.sacredhood.com
__5__

25/11__Lyon, Le bal des Fringants
http://www.lebaldesfringants.com/events/concerts-
kuro-contrebasse-electrique-violon-amplifie-
cheval-scintillantes-cordes-malefiques-
zohastre-divagations-cosmiques/
__6__

26/11__Saint-Etienne, le 17
https://www.facebook.com/events/1150239448378068
__7__

27/11__Clermont-Ferrand, Raymond Bar
w//sebastockolm + nibul
http://www.raymondbar.net/
__8__

28/11__Saint-Aignan, ZZ HQ
http://www.zamzamrec.org
__9__

w // zOH/ & Cheval Scintillantes >>v
30/11__Nantes, Broceliande
https://www.facebook.com/Le-Broceliande-299984570140347
__10__

03/12__Caen, Groarg Palace avec Nuages Magiques
14 rue Alexandre, 14000 Caen
__11__

04/12__Cherbourg, au Diver
https://www.facebook.com/The-Diver-112779832118690/
__12__

06/12__Rouen, De Bruit Et D'Encre
https://www.facebook.com/De.Bruit.et.Encre/
__13__

07/12__Lille, Quelque part records (afternoon showcase)
https://www.facebook.com/quelquepartrecords/

07/12__Lille, CCL - Centre Culturel Libertaire (soir)
http://lille.cybertaria.org/rubrique11.html
__14__

08/12__Bruxelles, Rumsteek
https://www.facebook.com/rumsteek
__15__

09/12__Sarrebruck, la fasanerie
https://www.facebook.com/fasaneriesaar/
__16__

10/12__Nancy ?
__17__

11/12__Paris, cmptrmthmtcs
https://www.facebook.com/CmptrMthmtcs-514396895263953
<v>
<v>

more infozz : http://www.zamzamrec.org/P_rty.html
moremore infozz : https://www.facebook.com/events/569104463288698/

*************************************************************************
▲▲▲
___MONSTRE__ZZZone___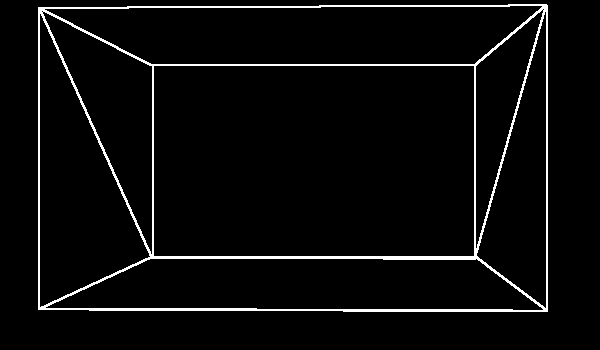 Z/\mZ/\mRec
is invited at the Monstre festival
in Geneva on the 18, 19, 20th of November

Le Monstre is a festival of micro-edition & independant labels
)) BD, affiches, posters, fanzines, books, covers & objets imprimées en tous genres ((

V

For this edition we'll recreate a ZZZone
We will make a giant domino_spirale with cassettes

)) tent, transat, pinecones & walkmans ((
We will show/present/sale the records of various label
as Zamzamrec, Tesla Tapes, Rocket Recordings and Wilrdfid
And we also invited a constellation of artists to join the ZZZone

V
THOMAS PERRODIN
http://thomasperrodin.blogspot.fr/

BEATRICE ANGEBERT
http://www.beatriceangebert.com/fr/accueil.html

WAJ KASPRYK
http://www.katacri.net/waj/

VIKTOR KONWICKI
http://konwickiviktor.wixsite.com/kutusovideo

JEREMY CHEVALIER
http://www.jeremychevalier.net/
PADDY SHINE
http://ingnodwetrust.tumblr.com/

ANITA
http://arcencielelectronique.com/
FU
https://www.facebook.com/Fu-1019860708032883/
PURPURA
https://soundcloud.com/purpura6
http://chaoticbehaviors.bandcamp.com/

JOHNNY HAWAY
http://radio-picnic.zonoff.net/onde/
http://www.zonoff.net/

SOPHIE MALADY
http://www.wildrfid.net/

ROMKY
YINSH
...

v

GRRR BOOKS !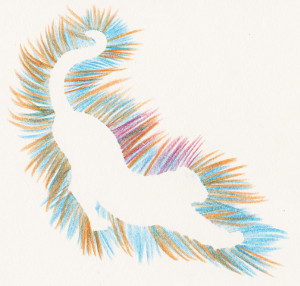 livres d'artistes, livres de créations et petits objets poétiques.
Du plomb pour imprimer les mots
De l'empreinte pour dessiner
Du papier qui devient livre...
Des livres uniques ou reproduits en petits nombre !
Grrr Books ! présente

MIXED RACE / Portfolio contenant : A3 sérigraphiée/typographiée,
1 carte typographiée, 1 livret, 1 livre collages et typographie / inspiré par les créatures anthropomorphiques
15 exemplaires, 2016

MARIAGE VENTEUX / livre typographié sur papier noir
dessin sur tarlatane - 10 exemplaires, 2016

ALLEGRO MA NON TROPPO / petite boîte contenant :
1 poème de Chantal Aubin, 1 livre accordéon (typographie et encre sur partition)
5 exemplaires, 2016

ROAD SIGN / petit livre sur les panneaux de signalisation de WAJ
(impression numérique) / 30 exemplaires, 2009
http://www.beatriceangebert.com/fr/accueil.html
<<v>>
WAJ / sculptor

My contribution to the ZamZam Zone will manifest it's self as an ephemeral wall piece.
The subject as always : ANIMALS !
On the walls around the "ZamZam camping zone", will be a chalk drawing.
Keeping to the spirit of my sculptural work,
the animals will be more figurative than abstract,
colour may or may not be used
and natural size or scale will not be a priority (a mouse could be the size of a cat).
The choice of animals will not necessarely be from the same continent.
The chalk drawing will take shape to fit the space
it may follow a pre-concieved idea (style changeable) or may evolve in situ.
< v >
< v >
< v >


See you in da ZZZone
♥