♥ ))) Δ ((( H ))) Δ ((( ♥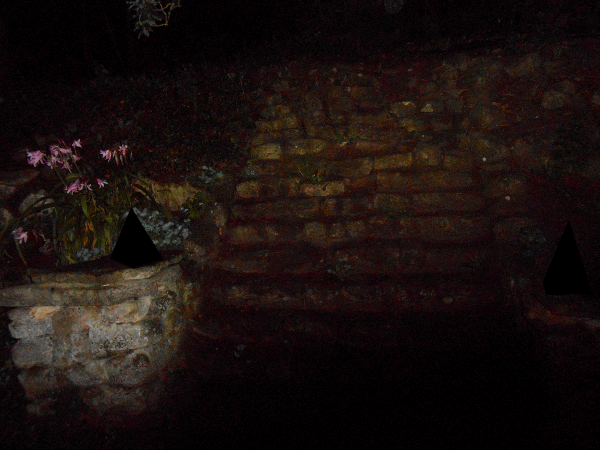 ((Ceremony, shell and other Secrets
RITUALISM DREAM ▲ MUSIC DE PEUR
Enter PYRAMID, dephts souls sound levitation 4D
dragon dragon dragon dragon dragon dragon dragon dragon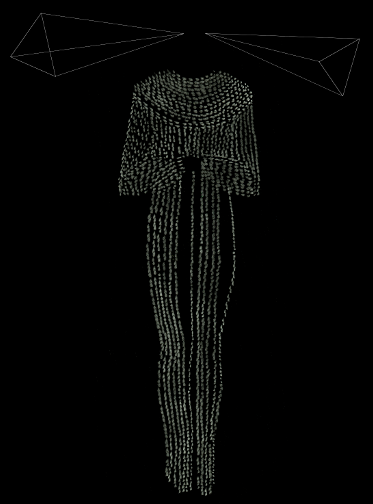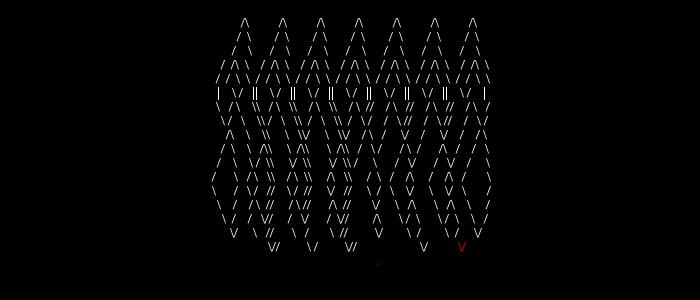 zamzamrec 029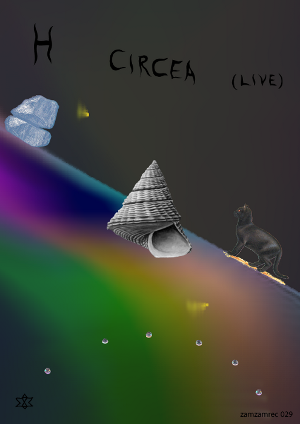 Split K7 w/ Uiutna
Adventure Tour 2014
☾☾☾☾☾☾☾☾☾☾☾☾☾☾☾☾☾☾☾☽☽☽☽☽☽☽☽☽☽☽☽☽☽☽☽☽☽☽☽☽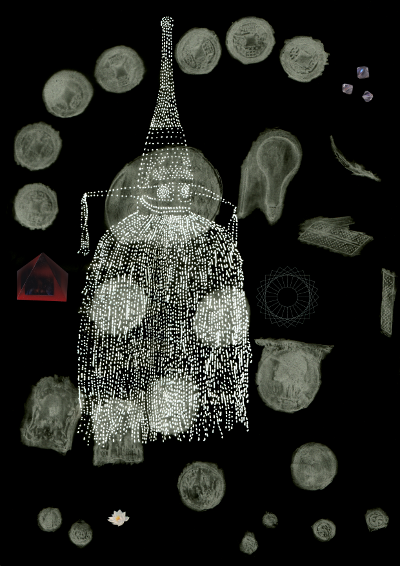 "The last place H played in Bristol was a nearby swimming pool for the Arnolfini's Wet Sound night,
with her audience adrift, floating in the deep end.
Underwater, her drones cocooned your body and engulfed your brain. In the dark they make your inside quake.
She caresses the mouth of a small bell with a contact mic, stretching its chime out into a long, icy shimmer,
then begins adding fragments of noise.
A stone staircase collapses, a haunting tape monastic chants booms and gets chewed up,
sacrificial drums blast and lasers hit debris.
the 20 minute piece is an artfully choreographed hallucination,
underpinned by dreamlike repetitions and a sense of persistent vertigo."

Charlie Fox, The Wire 361, MARCH 2014.


i4M PLANET

☾♒☽
☾♒♒☽
☾♒♒☽
☾♒♒☽
☾♒♒☽
☾♒♒☽
/\_____/\__/--------\__/\_____/\
\______\_°_¤ —- ¤_°_/______/
\ __°__ /
|\_°_/|
[|\_/|]
[|[¤]|]
[|;¤;|]
[;;¤;;]
;[|;¤]|]\
;;[|;¤]|]-\
;;;[|[o]|]–\
;;;;[|[o]|]—\
;;;;;[|[o]|]|—|
;;;;;[|[o]|]|—|
;;;;[|[o]|/—/
;;;[|[o]/—/
;;[|[]/—/
;[|[/---/
[|/---/
/---/
/---/|]
/—/]|];
/—/#]|];;
|—|[#]|];;;
|—|[#]|];;;
\–|[#]|];;
\-|[#]|];
\|[#]|]
\\#//
\/

nʌt/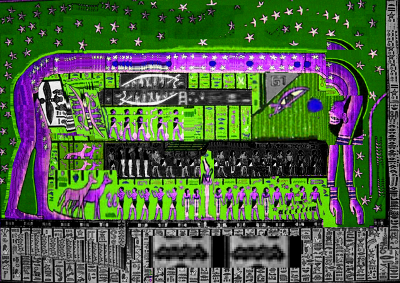 INTO OR OUT OF THE TEMPLE

SPIRITS ARE MOVING

NUIT

HOLOGRAM
{(^

▼

^)}

♥♥♥♥♥♥♥♥♥♥♥♥♥♥♥♥♥♥♥♥♥♥♥♥♥♥
zamzamrec 010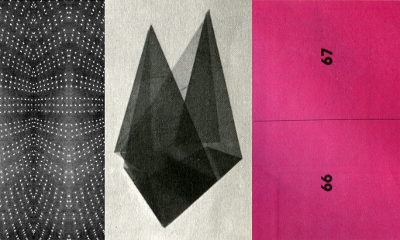 >>>>>>>> ▲ split tape w/ Sudden Infant ▲ <<<<<<<<

NECROMANTIC 4D
h
b l a c k..o w l - n o c t u a


))) bandcamp (((
☾☾☾☾☾☾☾☾☾☾☾☾☾☾☾☾☾☾☾☽☽☽☽☽☽☽☽☽☽☽☽☽☽☽☽☽☽☽☽☽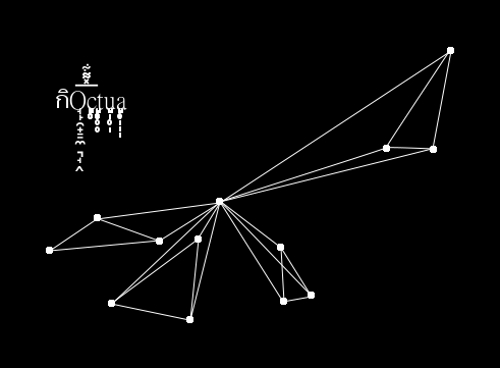 ☾☾☾☾☾☾☾☾☾☾☾☾☾☾☾☾☾☾☾☽☽☽☽☽☽☽☽☽☽☽☽☽☽☽☽☽☽☽☽☽
Releases


☾☾☾☾☾☾☾☾☾☾☾☾☾☾☾☾☾☾☾☽☽☽☽☽☽☽☽☽☽☽☽☽☽☽☽☽☽☽☽☽
Gigs


29/04/2014 / / The Island, w/ xxx** 'TIPEX+:-), Giant Swan, Michael O'Neill, Lightining Glove, Bristol, UK
https://www.facebook.com/events/593671224040996/


13/04/2014 / / Aapiary Studios, zamzam showcase + Fag Radio
w/ Uiutna, Cementimental, Mark Wagner, Salope, MXLX, Microdeform, Anthroprophh dj, Ross Bumtapes dj,
London, UK
http://www.apiarystudios.org/show/whats_on/


03/04/2014 / / The Cube, w/ Paul Stapleton & Simon Rose, Shibby Shitegeist & Dave Mckeown,
Dominic Lash and Seth Cooke, Bristol, Uk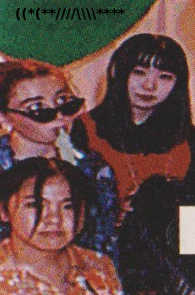 ADVENTURE TOUR 2014

w/ UIUTNA , MARK WAGNER

21.03 // Geneva, cave 12
http://www.cave12.org/H-UIUTNA-MARK-WAGNER-BAD-TRIP-INC

22.03 // La Chaux-de-Fonds, Le Pantin

24.03 // Besançon, TBA

25.03 // Lyon, salle dans un Building de Travaux Public, Improbable!!!

29.03 / / TBA


15/03/2014 / / Eagle Inn, w/ Rosanne Robertson , Danny Saul, Evil Man, Salford, UK


03/03/2014 / / The Exchange, w/ Tunnels Of Āh, Salope, Bristol, UK


21/02/2014 / / The Island, w/ Kawabata Makoto, Kathy Hynde, Hacker farm, Bizzarre Rituals, Bristol, UK




18/01/2014 / / ARNOLFINI, w/ Vessel, Giant Swan, Oliver Wilde, Bristol, UK
www.howlingowlrecords.com

15/12/2013 / / Wet Sounds, Bristol South Swimming Pool, UK


10/12/2014 / / F.A.G studioz, w/ Bird People, Jake Blanchard, Bristol, UK


20/11/2013 / / The Exchange, w/ PORN (MEN OF) Tim Moss, Bill Gould, Balazs Pandi -Bristol, UK
16/09/2013 / / MKII studios, w/ Mark Wagner, London, UK

07/09/2013 / / Transient Constellations All-Dayer, London, UK

31/08/2013 / / Les Digitales FESTIVAL, Paradiso, Switzerland
http://lesdigitales.ch/
17/18.08.2013 / / WOOLF MUSIC FESTIVAL, Cleeve House, Wiltshire, UK
http://woolfmusic.blogspot.co.uk/


15.08.2013 / / 13th Note, Glasgow, UK, w/ Skullwizard, Dread, Gunfinger, Dtp, War change


9/10/11.08.2013 / / SUPERNORMAL FESTIVAL, Braziers Park, Oxfordshire, UK
http://www.supernormalfestival.co.uk/

03.08.2013 / / The Crypt, Bristol, UK, w/ Shit and Shine, GNOD, Big Naturals, Uiutna
7.06.2013 / / FAG studios, Bristol, UK, w/ Sly & The Family Drone, Salope
24.05.2013 / / The Looking Glass, Bristol, UK, w/ The GO project, Imaginary Forces
19.04.2013 / / The Croft, Bristol, UK, w/ Deej Dhariwal, POHL, Big Naturals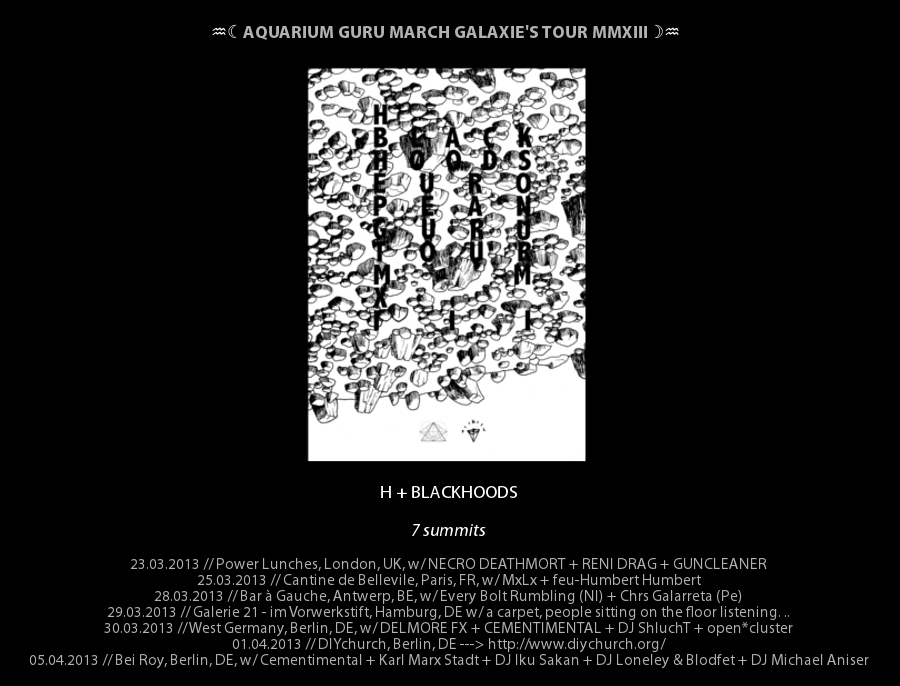 zamzamrec.org/Aquariumguru
01.03.2013 / / Fag Studios, Bristol, UK, w/ Anthroprophh, Giant Swan, Uiutna 16.02.13 / / The Urban Bar, London UK, w/ Ladyscraper, Cementimental & Anzhel Hutopia,
Guncleaner, Brutes

09.02.13 / / The Attic Bar, Bristol UK, w/ The Pervets, At the heart of it all, BIG JOAN

12.01.13 / / The Stag's Head, London UK, w/ Cementimental, Uiutna, MXLX, Nematodes

11.01.13 / / Arnolfini, Bristol UK, w/ Pete Swanson and Cementimental
http://crackmagazine.net/music/pete-swanson/
http://louderthanwar.com/pete-swanson-arnolfini-bristol-live-review/
25.11.2012 / / Green Park Tavern, Bath UK, w/ Alex Bertram-Powell, BlackhoODS, H, Anthroprophh

19.11.2012 / / Cafe Kino, Bristol UK, w/ Spaces Between, Matthew Collings



GRAND WORMWOOD TOUR
YO
H // Uiutna // Marshall Reptilos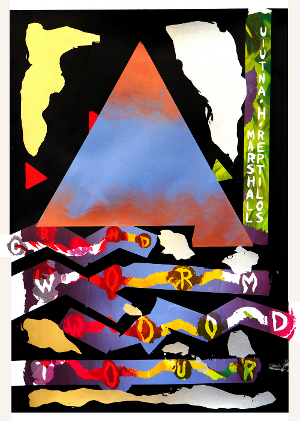 02/11/12 - Bristol UK, Cube Cinema
05/11/12 - Geneva CH, 10 bis
07/11/12 - Genova IT, Spazio Targa
09/11/12 - Itri IT, Brigadisco's cave
10/11/12 - Latina IT, Circolo Hemingway
11/11/12 - Roma IT, Fanfulla
13/11/12 - Florence IT, TBA
15/11/12 - Fano IT, Bardàn
16/11/12 - Jesi IT, TBA
18/11/12 - Geneva CH, L'Ecurie ( cave12 )




MXLX/H - BLAST SPASM TOUR, May 2012 (uk)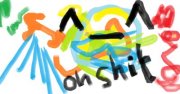 10th May - Glasow, 13th Note
12th May - Nottingham, Chameleon Gallery
13th May - Manchester, Bay Horse
14th May - London, Power Lunches
16th May - Cardiff, Underworld
17th May - Bristol, Cafe Kino
06.05.2012 // 6b, Paris Fr, w/ Uiutna, Mxlx, Kro de la bestiole07.05.2012 // Gare XP, Paris Fr, w/ Uiutna, Mxlx, Kro de la bestiole

11.04.2012 // Café Kino, Bristol UK, w/ Stuart Chalmers, The Tobacconists - Smoking is Green -24.03.2012 // Rammel Club, Nottingham, UK, w/ SUDDEN INFANT + BBBlood + Aqua Dentata 01.03.2012 // FAG Studios, Bristol, w/ MXLX, Uiutna, Donald Suck 19.02.2012 // Radio Pic-Nic, Berlin
18.02.2012 // L'atelier Kunst Raum, Berlin, w/ Johnny Haway
17.02.2012 // D.A.S, Berlin, w/delmore fX and mat pogo
15.01.2012 // Cave 12, Geneva CH, w/ Sudden Infant
13.01.2012 // New Jerseyy, Basel CH, invited by Platfon record
04.12.2011 // Wildrfid release party, L'écurie, Geneva CH, w/ Uiutna, Donald Suck and Johnny Haway
04.11.2011 // The Cube, Bristol UK, w/ Uiutna and Scapparre di casa
22.10.2011 // The Know, Portland Oregon US, w/ the Mean Jeans
08.10.2011 // 475 Kent Avenue, Williamsburg, Brooklyn NY, US w/ headphones
27.09.2011 // Popeyes Garage, New Haven Connecticut US, w/ Chris Point, Female and Colorguard
24.09.2011 // Arnolfini, Bristol UK, w/ Hype Williams, Factory Floor and Anika
13.08.2011 // The Motorcycle Showroom, Bristol UK, w/ Minatour Shock and SJ Esau
10.06.2011 // 39#, Bristol UK, w/ Ellis, Child Mole and Stranded Horse
20.05.2011 // Dasandereselbst, Neukölln Berlin, Germany, w/ GB
26.02.2011 // Obsession Intimes, Brussel, Belgium, w/ Aiuto, Uiutna and Kro
21.02.2011 // Grand Wazoo, Amiens, France, w/ Aiuto, Uiutna and Kro
20.02.2011 // Cité des Arts, Paris, France, w/ Aiuto, Uiutna and Kro
19.02.2011 // Rigoletto, Paris, France, w/ Aiuto, Uiutna and Kro
20.11.2011 // L'écurie, Genève, Switzerland, w/ Bulb and Bad Trip
23.10.2010 // Duplex, Genève, Switzerland, w/ Brian, Cancelled, Delmore fx
16.10.2010 // Café Kaïro, Bern, Switzerland, w/ Uiutna and Cancelled
21.08.2010 // Festival Les Digital, Porrentruy, Switzerland, w/ Uiutna and Cancelled
12.07.2010 // Le Bruit de la Lumière, Usine à Gaz, Nyon, Switzerland, w/ GB, Buvette, etc.
24.05.2010 // Modest Party, DAS, Genève, Switzerland, w/ Ohio, New York, Buvette, etc.
02.05.2010 // Festival Cannibal Caniche, Berlin, Germany, w/ Anita, Onefuckone, GB, etc.
16.04.2010 // SAS, delémont, Switzerland, w/ Brian, Uiutna, Cancelled, Sylvère and Exteenager
01.04.2010 // Les Falaises, Genève, Switzerland, w/ Anita, Cancelled and Massicot
02.03.2010 // Wildrfid party, L'écurie, Genève, Switzerland, w/ Exteenager and Donald Suck